Stratulat Albulescu - Attorneys at law
Masterminding a new website for a team of legal solutions masterminds.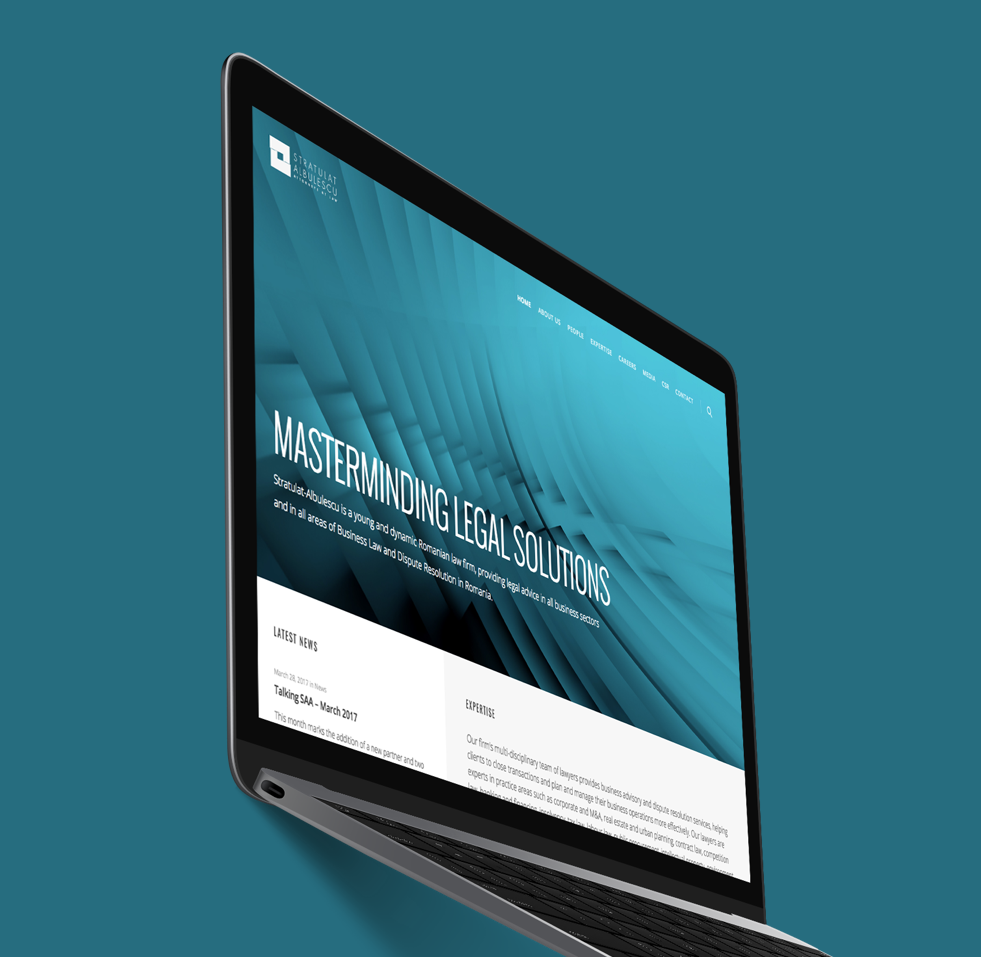 Clean cut design.
We architected the information and fitted into a new design style that balances white space, typography and geometric equal shapes into a harmonious flow.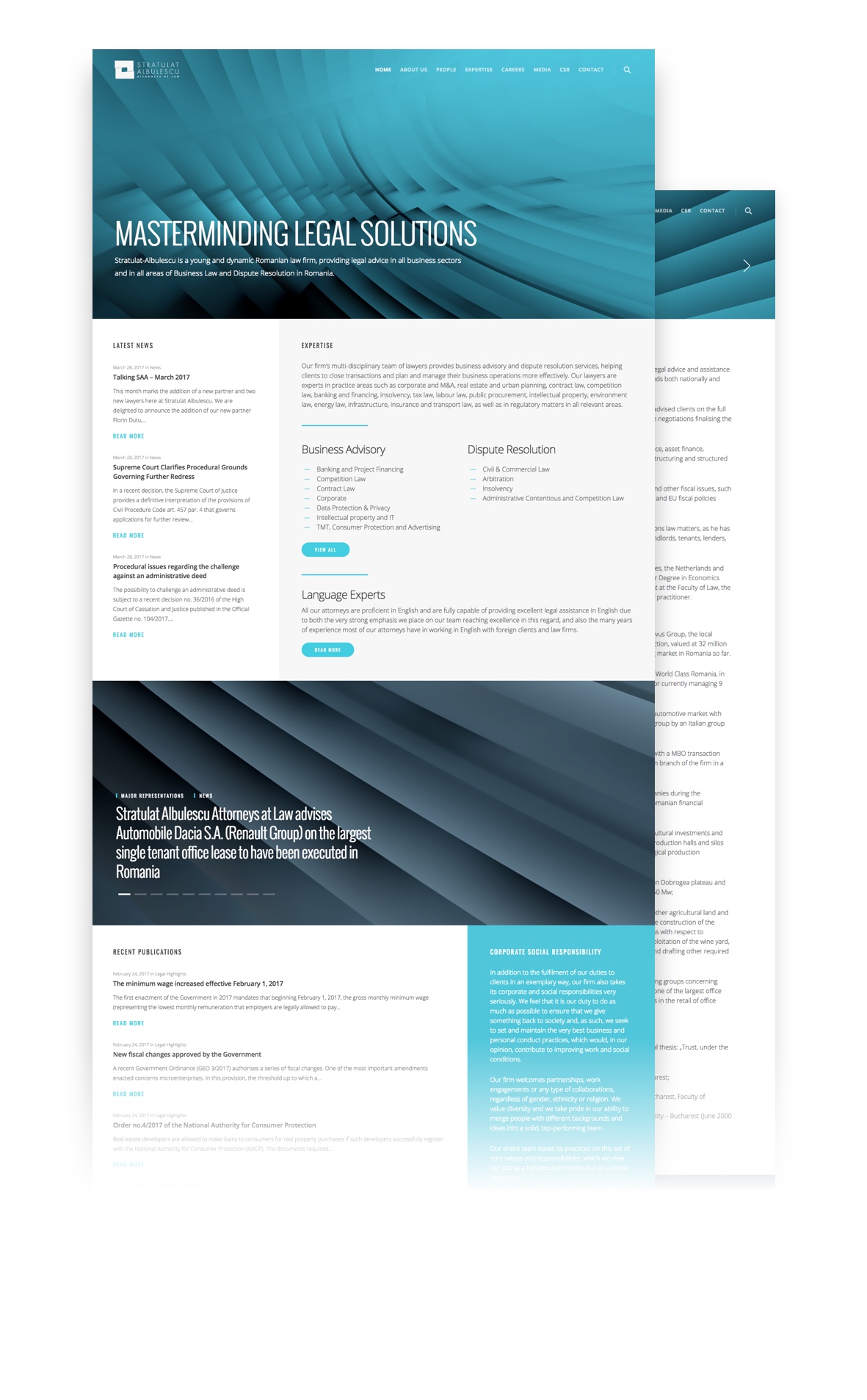 A design language across all pages.
We designed elements, modules and templates that seamlessly blend into one another. By doing this we keep the same style and aesthetics across the whole website's pages.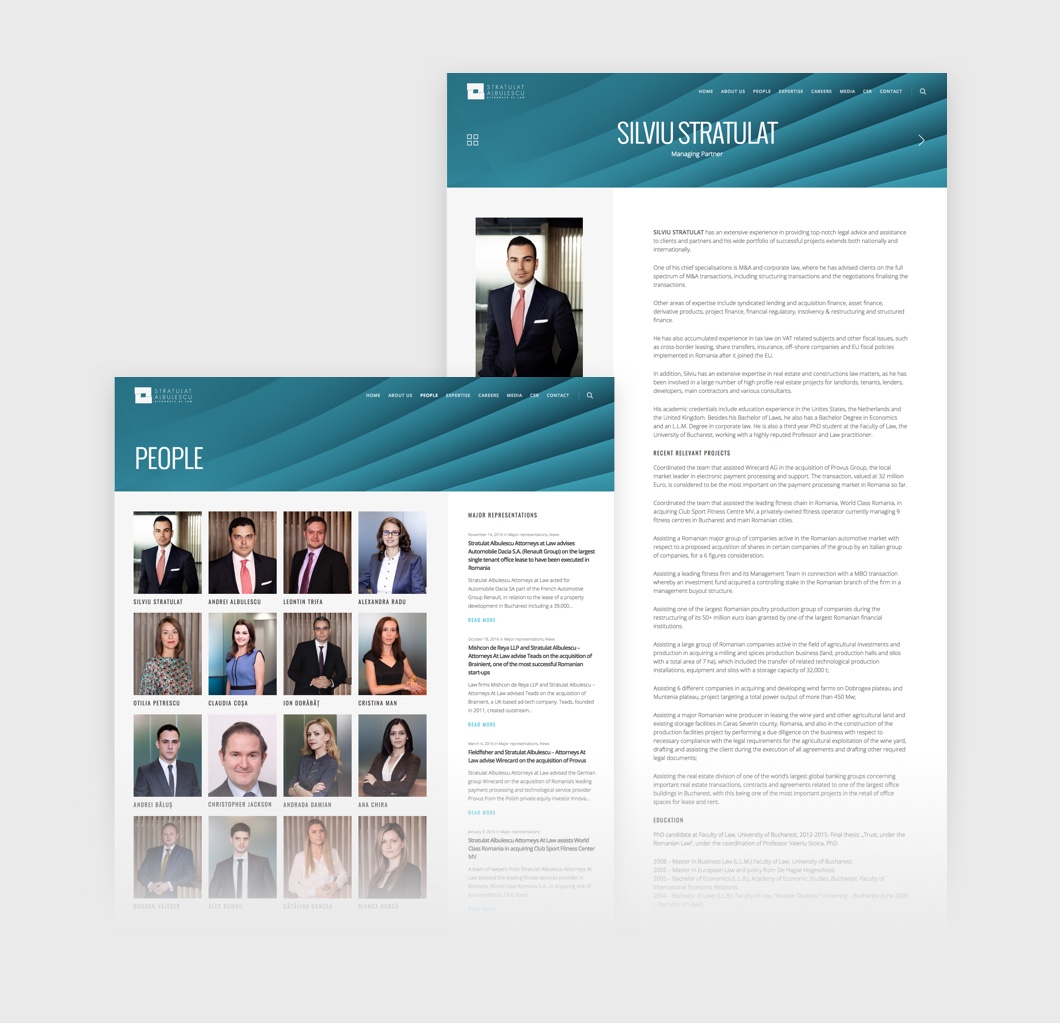 [unex_ce_button id="content_nl2zyat9t" button_text_color="#ffffff" button_font="bold" button_font_size="18px" button_width="auto" button_alignment="center" button_text_spacing="2px" button_bg_color="#266d7f" button_padding="17px 60px 15px 60px" button_border_width="0" button_border_color="#266d7f" button_border_radius="0px" button_text_hover_color="#266d7f" button_text_spacing_hover="2px" button_bg_hover_color="#ffffff" button_border_hover_color="#ffffff" button_link="http://stratulat-albulescu.ro/" button_link_type="url" button_link_target="_blank" has_container="1" in_column=""]VISIT WEBSITE[/ce_button]