Radio Trinitas iPhone App
Romanian Patriarchate's official radio station sound waves, now in everyone's pocket.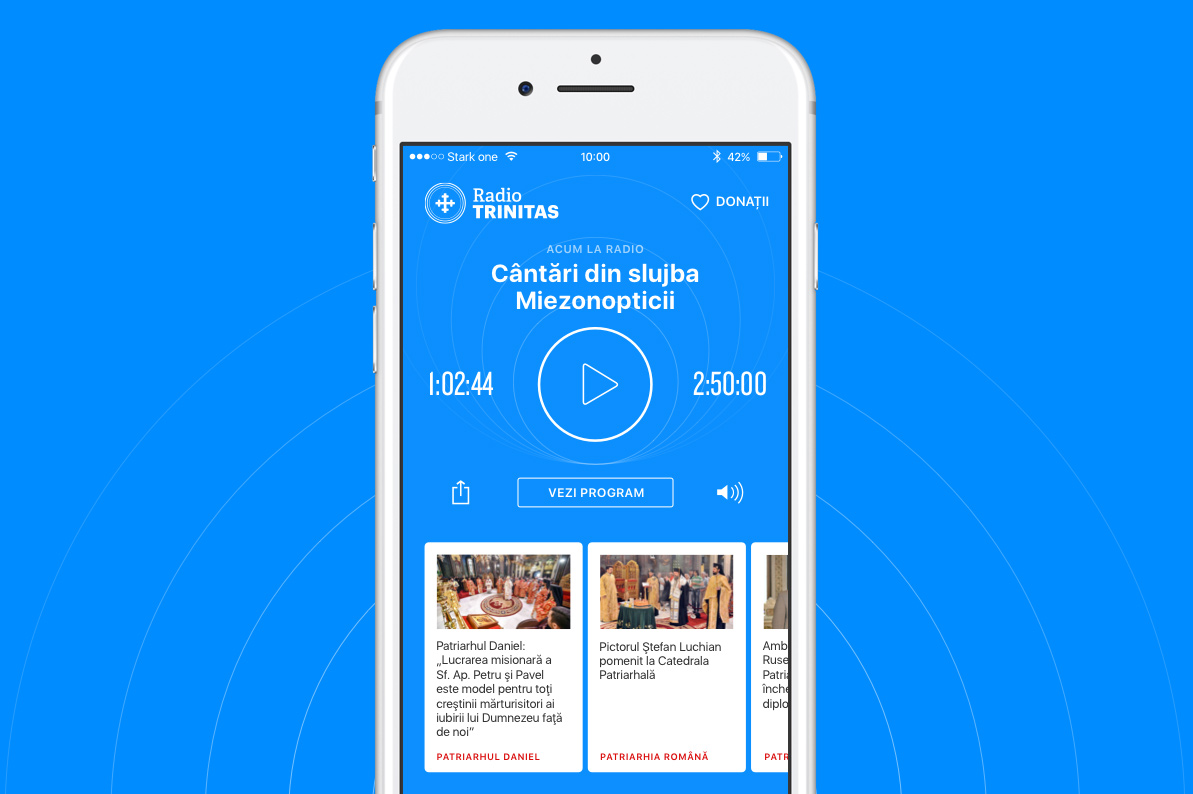 Listen, read, share, subscribe & donate.
Your favorite christian orthodox radio shows and news are now avaliable in a new state of the art iPhone application.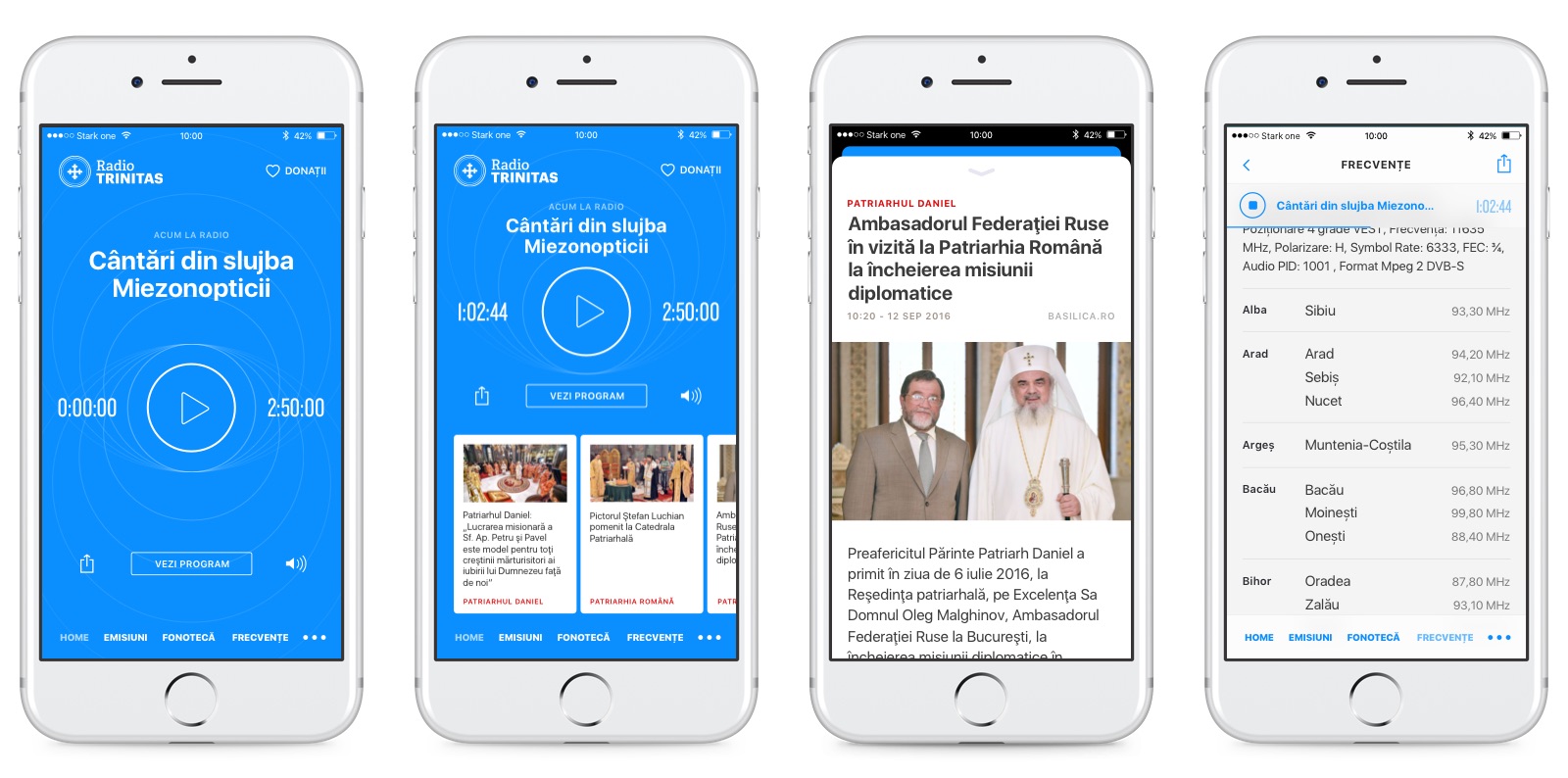 Read while you listen.
Hit the play button and read the news you like. Swipe right or left, tap, refresh and share. Everything is at your fingertips.

Listen. Anywhere. Anytime.
Open the app, put your AirPods and hit the play button. No matter the time. No matter the place.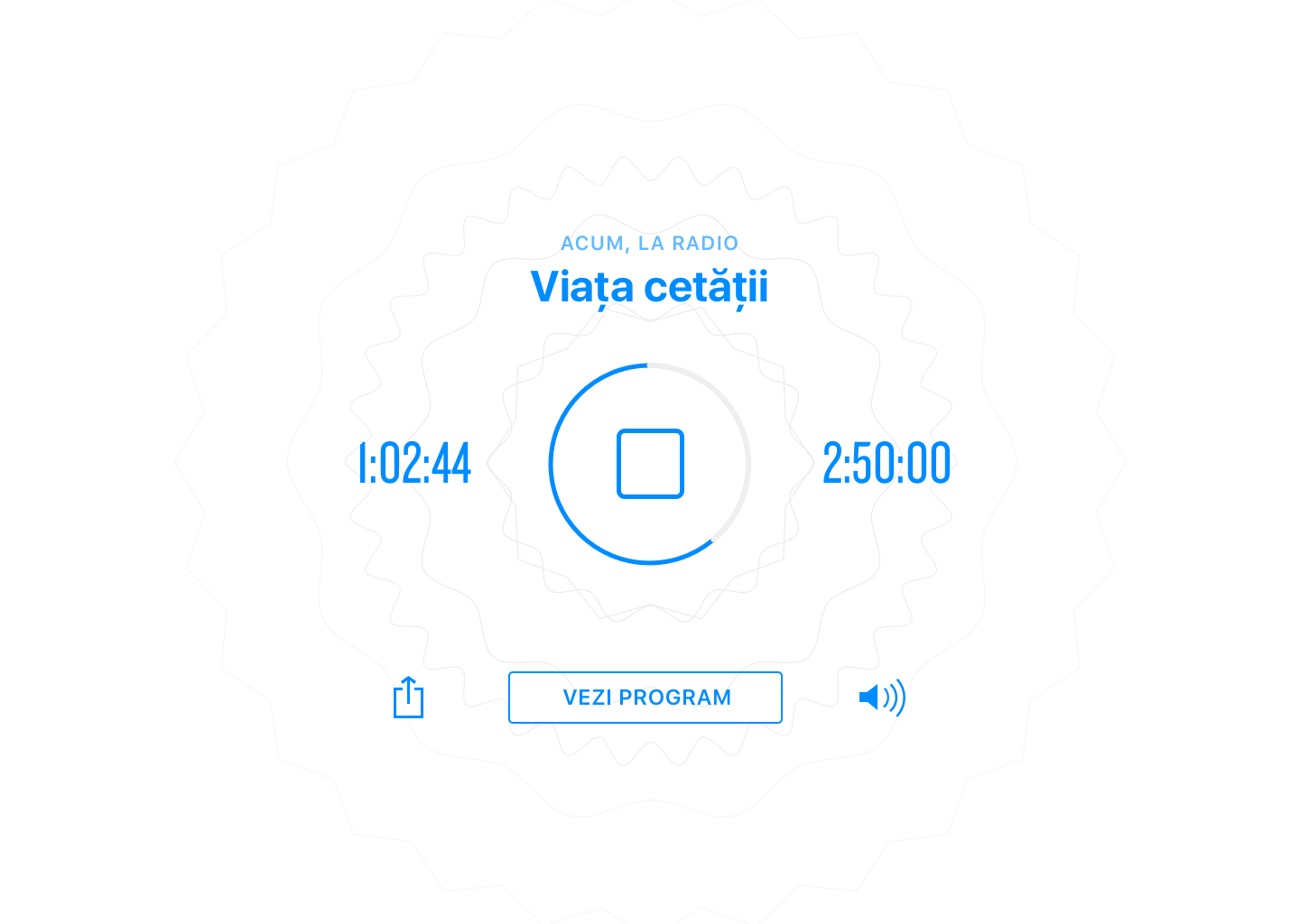 Get notified. Only when your favorite show is live.
Just open de schedule, tap the bell and toggle the notification on. That's it. Do that for every favorite show and you'll never miss it again.

[unex_ce_button id="content_yfewoenq7" button_text_color="#008cff" button_font="bold" button_font_size="18px" button_width="auto" button_alignment="center" button_text_spacing="2px" button_bg_color="#ffffff" button_padding="15px 60px 15px 60px" button_border_width="2px" button_border_color="#ffffff" button_border_radius="0px" button_text_hover_color="#ffffff" button_text_spacing_hover="2px" button_bg_hover_color="#008cff" button_border_hover_color="#ffffff" button_link="https://itunes.apple.com/us/app/radio-trinitas/id570736921?mt=8" button_link_type="url" button_link_target="_blank" has_container="1" in_column=""]DOWNLOAD APP[/ce_button]