Basilica News Agency
A new breed of digital publishing platform in the Romanian Patriarchate.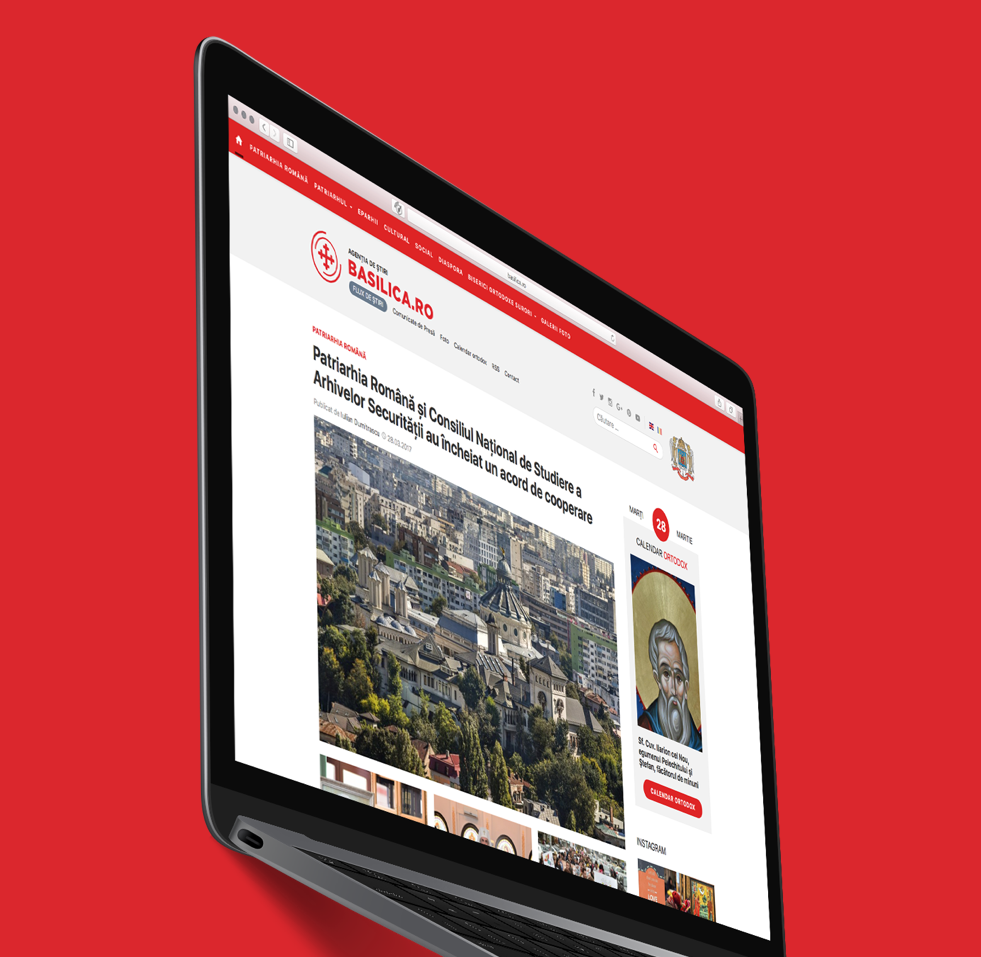 New design. New architecture.
Based on the old version's analytics and analysis, we redesigned and architected a new platform that's more clear, light, structured and easy to use.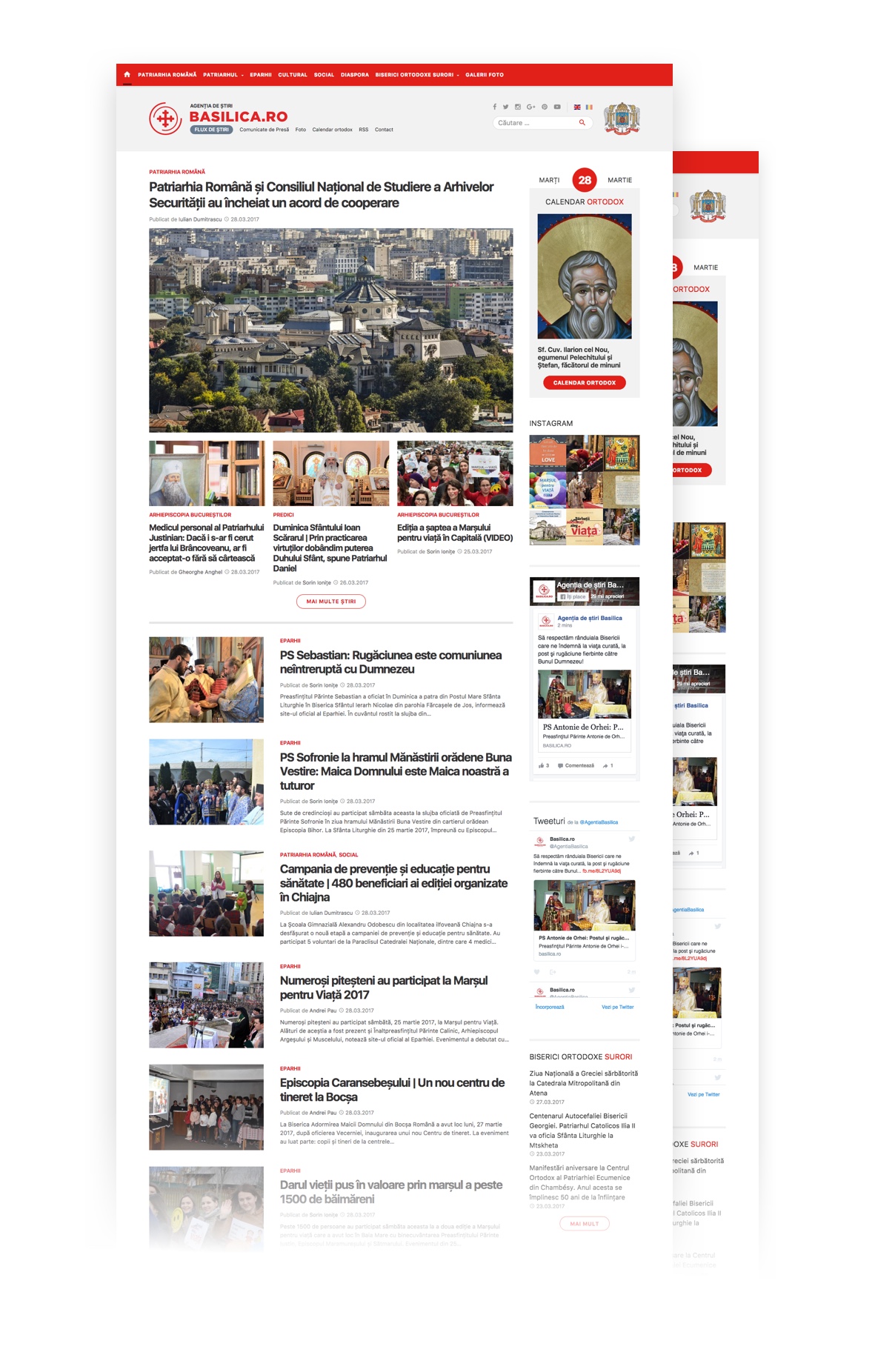 A solid and coherent pattern. Both for design & development.
We redesign and recoded everything from scratch by using atomic design philosophy for design and a light and strong framework for development. This way we ensure consistency and aesthetics in every aspect of the project.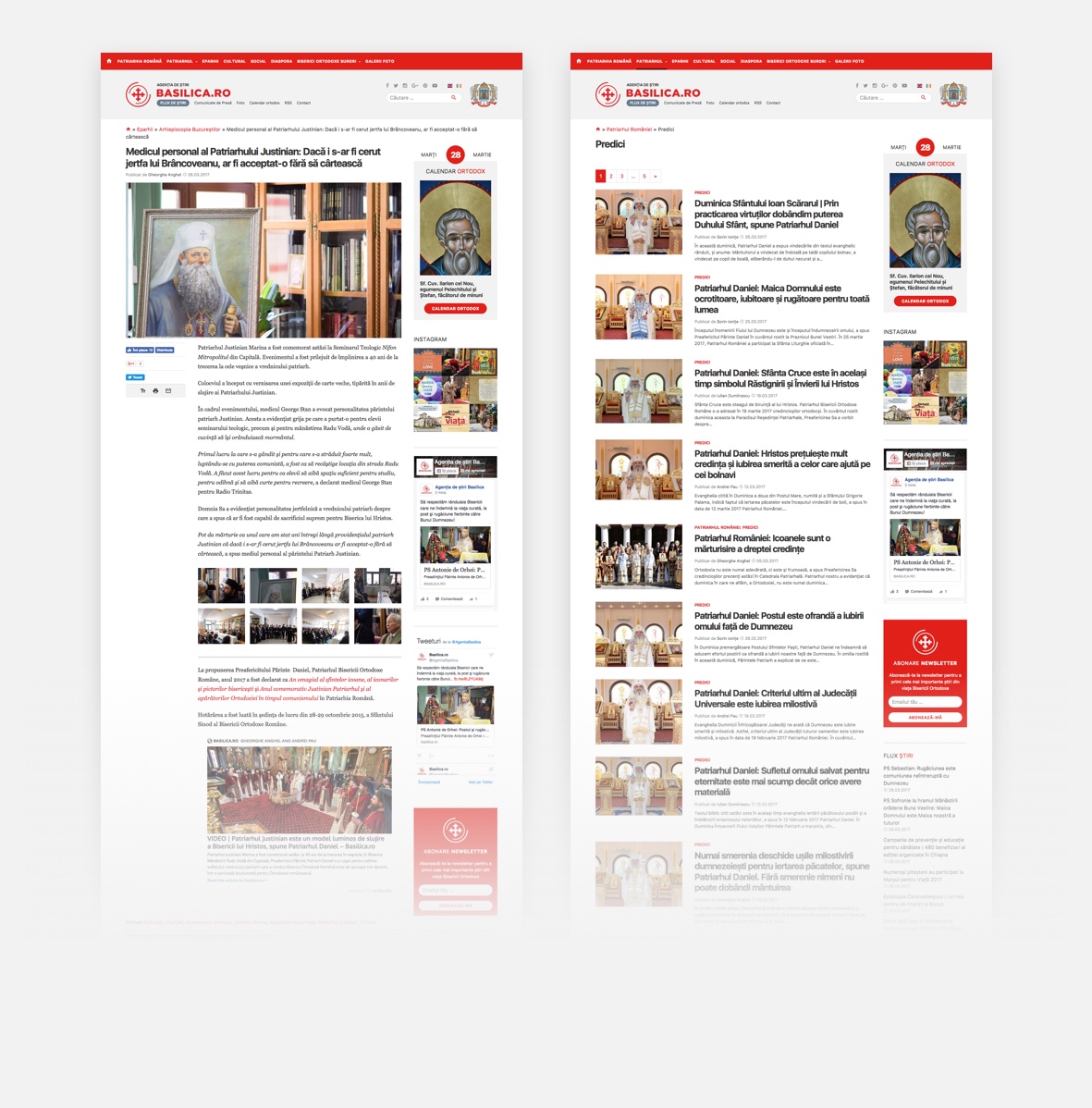 [unex_ce_button id="content_dfmyqp1tl" button_text_color="#ffffff" button_font="bold" button_font_size="18px" button_width="auto" button_alignment="center" button_text_spacing="2px" button_bg_color="#e12019" button_padding="15px 60px 15px 60px" button_border_width="0px" button_border_color="#e12019" button_border_radius="0px" button_text_hover_color="#e12019" button_text_spacing_hover="2px" button_bg_hover_color="#ffffff" button_border_hover_color="#ffffff" button_link="http://basilica.ro/" button_link_type="url" button_link_target="_blank" has_container="1" in_column=""]VISIT WEBSITE[/ce_button]