Adecco Romania mobile app.
One to rule them all.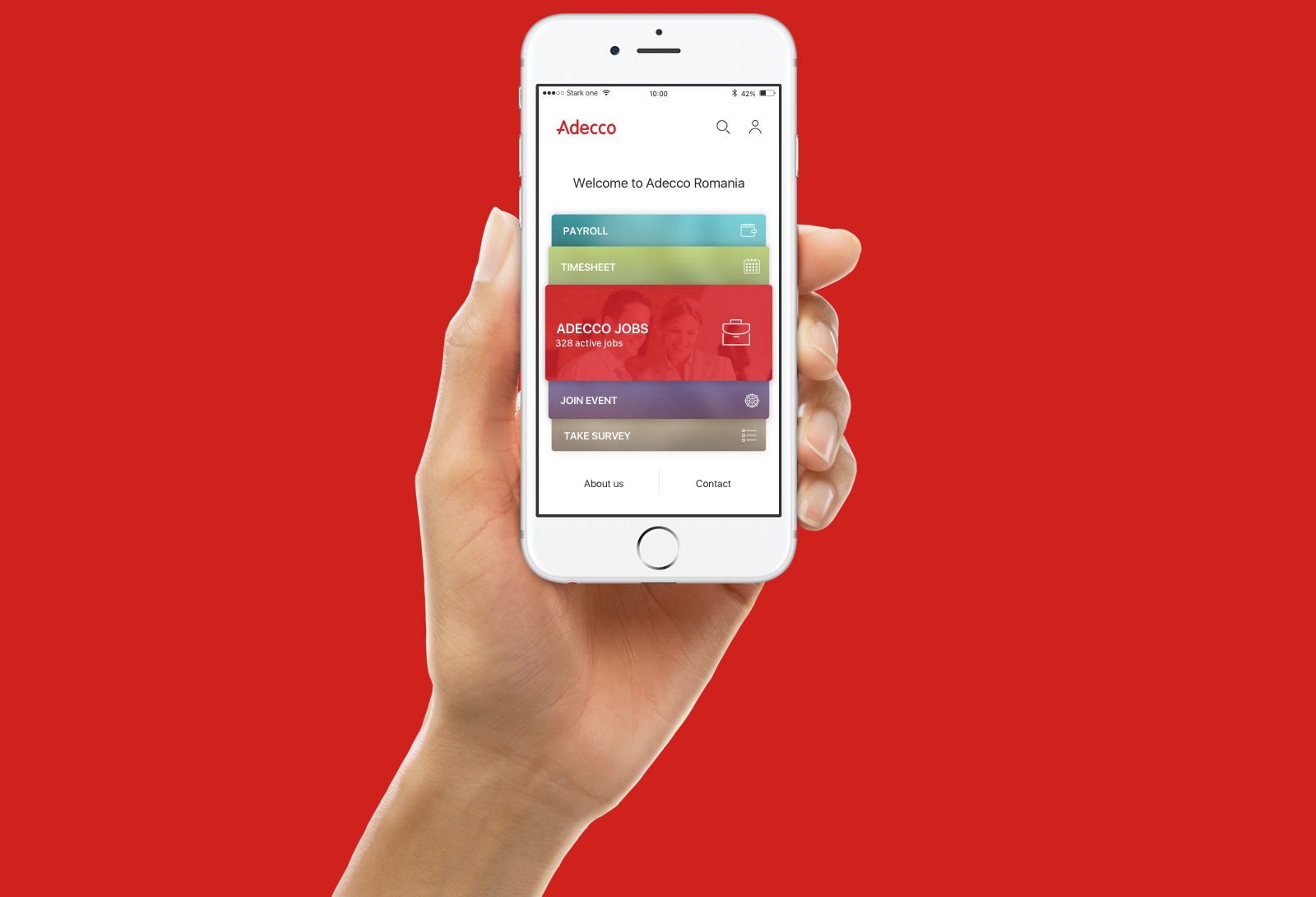 Five products in one amazing app
Meet the new overhauled Adecco Romania Jobs app which brings a new redesigned concept not only for the Jobs section but also for Payroll, Timesheet, Events and Survey.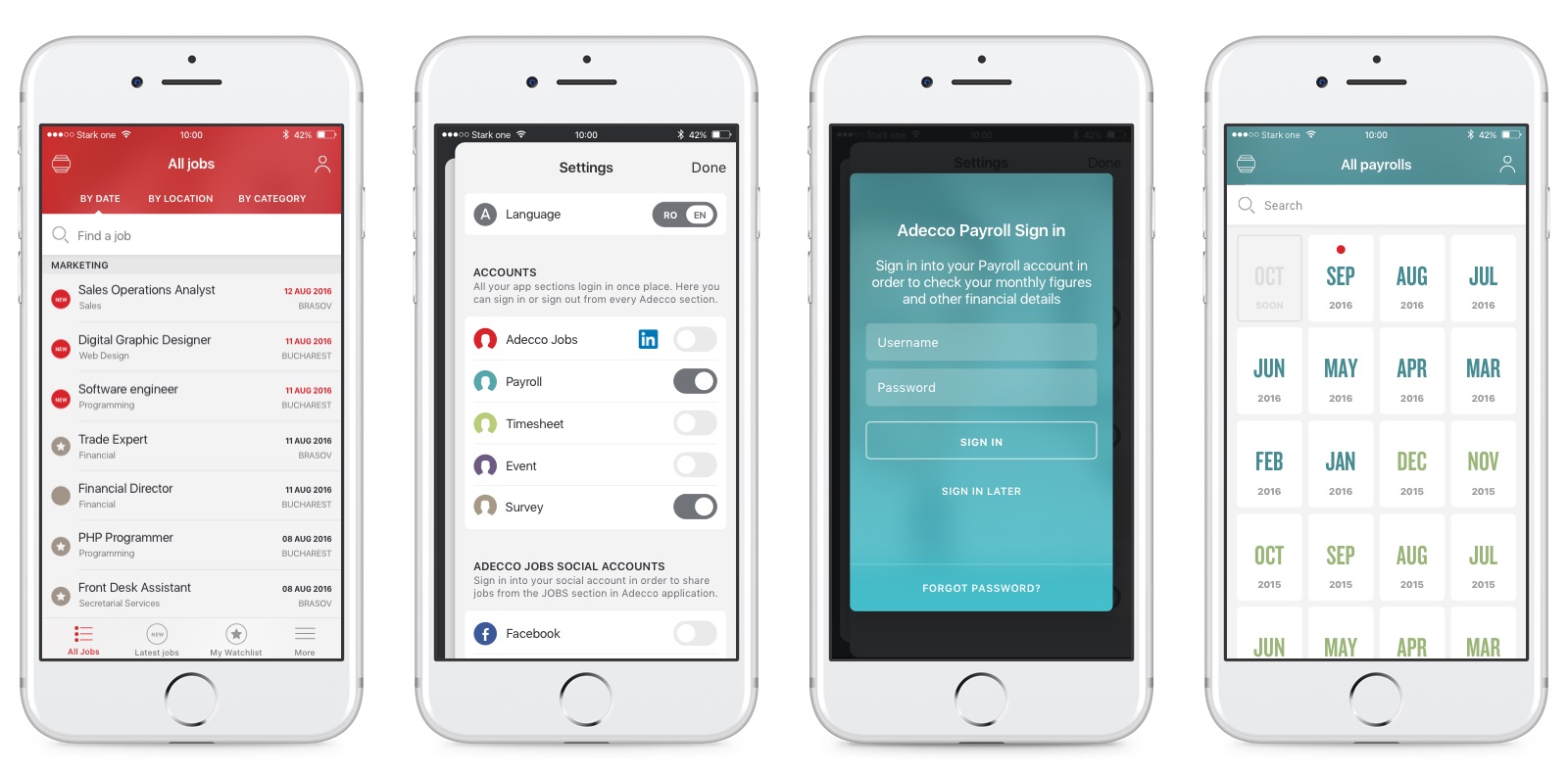 Each product with his own unique features
Every one of the 5 products bundled in the new Adecco Romania corporate app has its own design and special features. Take Timesheet as an example, it brings a distinct look and navigation, yet still familiar and easy to use.